Dedication to Music
Sarah O Kennedy Music
What's on offer
About
Sarah O'Kennedy
Sarah is a singer with many accolades and experience under her belt. She is a long-time member of Irish choral ensemble Anuna and has recorded and performed all over the world with the world-famous group.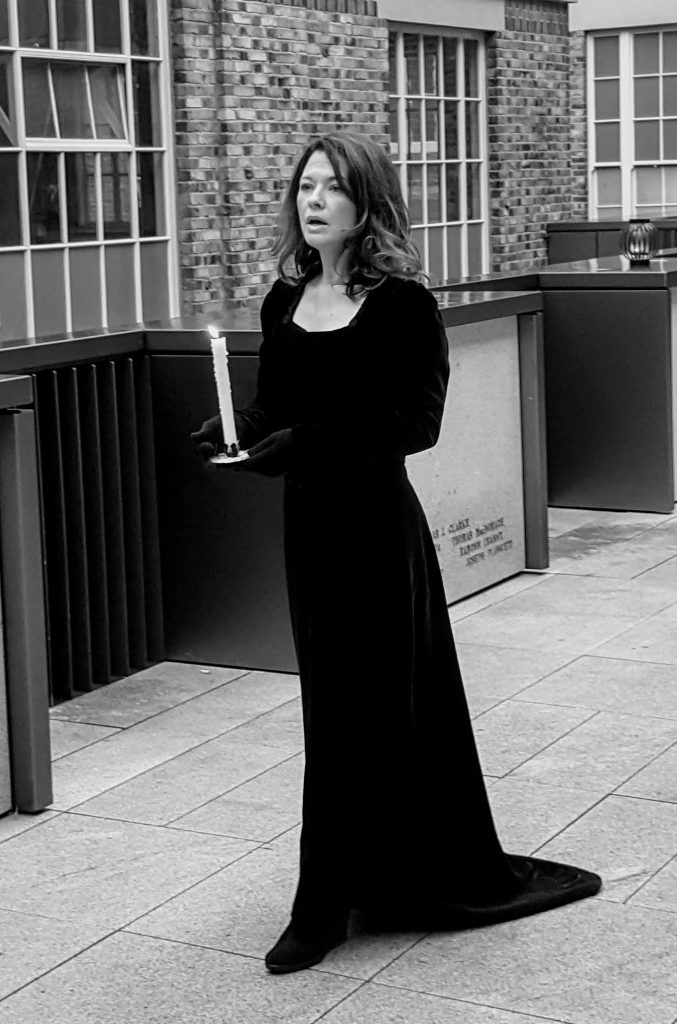 Sarah's Recordings
Click below to play some of Sarah Tracks.
Leave Us A Note
GET IN TOUCH
Some Kind Words
Testimonials
Dear Sarah, I wanted to write to thank you & the musicians so much for the absolutely stunning music that you performed at our wedding! I was enjoying it so much that I had to be told to stop swaying on the alter!!!! So many guests complimented you both. I am just sad that it is all over now!
Orla & Ryan
Just getting in touch to say thank you so much for the lovely music on Friday. I can't wait to hear it on the video!
Orlaith & Barry
Dear Sarah, Just a quick email to express our sincere gratitude to you for all your work on our wedding music. Yourself and Michael sang beautifully and all of our guests complemented us on the music and singing. Thank you so much for working with [the violinists], it was important to us to include them in the ceremony and your input in that regard was invaluable. It was an absolute pleasure dealing with you over the last couple of months.
Maria and John
Sarah, I've been meaning to text you and thank you so much for an incredible job at our wedding on the 27th of Oct. A lot of our wedding guests complimented the singing, especially The Prayer & Panis Angelicus [duets] - they were just beautiful! We have watched the wedding DVD & love listening back to the music in the church especially. Please pass on our thanks to your co singer & musical accompaniment also - you all did a wonderful job. Thanks again
Denise & Richard
I wanted to say a huge thank you from me and Paul. You were absolutely incredible on Friday: made the ceremony for both of us. I was totally engrossed in your music. We've had so many compliments on your performance. We're both chuffed to bits.
Frances & Paul
Thank you so much for singing at our wedding. Your voice is just magical, you were a true professional & all our guests commented on how beautiful all our songs were.Loved all the songs and how relaxed your singing made me. Lots of love
Fiona & Ivan
We are just touching base to say a massive thank you to both you & Anne (pianist) for the music on our wedding day. We were delighted with the entire ceremony. Our guests commented on how lovely the music was and having recently watched the DVD we genuinely could not have asked for more. Thank you for all your help in the build up to the day, and for the music on our day
Adrian and Sinead
Hi Sarah! Just wanted to thank you for being such a fantastic part of our big day on 15th Dec, everyone complimented the music-you, Deirdre & Irina [musicians] were superb! Please pass on our thanks to both ladies, wishing u a very happy new year & thanks so much again.
Hollie & Leo
We're just home from honeymoon and wanted to thank you from the bottom of our hearts for the fabulous music at our Wedding on the 14th May. We absolutely loved it and what's more everyone else thoroughly enjoyed your performance. Exactly what we wanted!! Thank you so much for making our Wedding day so special.
Aisling & Liam